Useful Links for the Rent to Own Industry

Association or Progressive Rental Organizations , headquartered in Austin, Texas, is the only national trade association for the rental-purchase industry.
---

RTO Pro is an Approved Vendor for
National Barn and Storage Rental Association
www.nbsra.com
---

All Rent to Own...All the Time. RTO Online is the "Service-Web" for the Rent to Own Industry. This is a good source of information about the Rent to Own industry including rental regulations listed by state.
---

Benefit Marketing Solutions is a leading provider of the most distinctive and innovative membership programs available. Our programs create a win/win for your company as well as the customers you serve. They build profit and growth without risk while encouraging loyalty and repeat business. Our Best Bar None product and service pledge assures that you'll have the best products backed by exceptional service.
To learn more about what Benefit Marketing Solutions can do for you and your customer, please call David Kaye or Susan Matthews at 888-322-6705. Feel free to visit our website at: http://www.benefitmarketingsolutions.com
---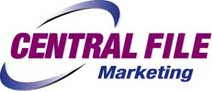 Central File, Inc. Your source for - Complete Direct Mail Marketing! Can be reached at: (800) 749-6245 or online at
www.centralfileinc.com
. E-mail them at
CentralFile@wi.rr.com
.
---

Teletrack and RTO Pro are pleased to announce that RTO Pro Software is fully integrated with Teletrack's risk assessment and skiptracing service. This will ensure even better benefits for our mutual customers and allow RTO Stores a one program solution for great RTO business software and risk assessment/ skiptracing. Go to www.teletrack.com or www.rtopro.com for more information or contact Jeff Hall @ Teletrack 1-800-729-6981 X 1709.


---
Network / Computer Support Technicians
RTO TECH
Rental Store Remote Support & Maintenance
Visit us online: http://www.RTOTech.com
E-mail: Help@RTOTech.com
Call: 901-347-0487
What is Remote Support?
Remote Support enables access to a remote PC over the Internet. It allows our technicians to more rapidly diagnose problems and more easily implement solutions; without the need for costly on-site service calls.
How does it work?
Call for assistance (901-347-0487), or go directly to http://www.rtotech.com from the computer that you are having issues and choose Instant Support, to start a remote support session with one of our support technicians; it takes just a few mouse clicks.
How do I connect with a TECH?
Simply go to our web site, click on our instant support link, which loads a small remote connection program from our Remote Support Server. Now enter your name and your companies name and hit submit. Instantly, our techs are able to remotely access your PC. When we are done we will click out of the program, which disconnects the remote session from the internet, and then the remote software uninstalls.
What can we do for you remotely?
1. Fix workstation and server system problems.
2. Removes Virus, Spyware and Trojan.
3. Fix Software errors.
4. Perform regular maintenance & system updates.
(Low cost bi-weekly and monthly contracts are available.)
5. Defragging, system updates, system optimizations and resolution of speed issues.
6. Pre-qualify a system for pc hardware repair or replacement; which saves you money on costly service calls.
Click here to see our complete brochure.
---
RTO Pro Integrates with Quicken and QuickBooks
---
Office Supplies / Store Supplies

Inform Business Systems, supplier of contracts, price tags, and other forms for the RTO industry. Visit them online at www.rtoforms.com or call 888-786-3676.
RTO Pro is compatible with InForm Business System's "Digital Rental Agreements". For a small annual fee Inform provides a digital image
of the InForm Trademarked Rent To Own Rental Agreement for
your
state
and InForm will
maintain
and update
that agreement
s
hould any changes be made to the legislated requirements of this rental agreement which affects its content requirement
.
InForm will retain competent legal counsel, familiar with the rent-to-own and rental-purchase industry, to monitor and advise us of changes to these legislated requirements.
Visit www.rtoforms.com or call 888-786-3676 to find out more about this valuable service.
---
RTO and Retail store Banners and Signs at Signs4Retail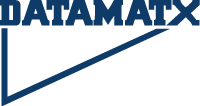 DATAMATX provides state of the art print and mail and electronic distribution services for all your mission critical documents. With DATAMATX you can transform traditional bills and statements into powerful communication tools. DATAMATX delivers on time every time. www.DATAMATX.com
www.Staples.com Staples Office Supply online.
www.OfficeMax.com Office Max office supplies.
www.OfficeDepot.com Office Depot office Supplies.
www.Buy.com Computers, Electronics online Sales.
www.globalcomputer.com Computers and Printers online sales.
www.pcmall.com Computers and Printers online sales.
Offering discount computer software for pc and mac - games,
graphic, downloads, dvd, palm, pocket pc, fax, music, tax, video
editing, accounting, training, anti virus, backup, cad, etc.
www.Door-Hangers-Direct.com They sell blank door hangers or they can be fully customized. Click here to view a sample of a customized door hanger we made for our store. Click here to download the file (made with Microsoft Publisher) to edit or to send to Door Hangers Direct. Phone: 800-226-7879 Fax: 850-837-3007
For flyer or insert printing and copying at low discount prices
please visit www.TopValuePrinting.com Phone: 800-226-7879
Business Envelopes
- Present your business in a clean and professional manner with well-designed business envelopes.
www.printe-z.com
Title: Anti-Slip Tape
Description: Find the best anti-slip tape for your needs to increase safety in your home or workplace.
URL: http://www.kofflersales.com/non_skid_abrasive_tape.asp
---
Electronics / Appliance Suppliers
GE / RCA / Thomson Consumer Electronics can be seen online at www.rca.com , however to get specific information on supplying your store with their products call 800-217-3935.
GE Appliances can be reached at 800-782-8093.
Zenith is online at www.zenith.com and can be reached at 847-391-8044.
Philips Consumer Electronics can be reached at 770-821-2759 and online at www.philips.com
Whirlpool Appliances is online at www.whirlpoolappliances.com and can be reached at 800-253-1301.
O'Rourke Brothers Distributing, distributors of Zenith, Crosley and many other brands of white and brown goods. (800) 226-0272
Coaster Company of America, distributors of RTA furniture. (800) 221-9659
Home Theater Systems McIntosh Labs USA provides high end audio products including speakers, amplifiers, preamplifiers, integrated amplifiers and processors to enhance your music experience.
Pointing Devices - iKey's line of fully sealed pointing devices compliment any iKey product and out-perform traditional computer equipment in harsh environments.
---
Printing Services
Booklet / Brochure Printing
Instantpublisher.com, is now offering affordable book publishing services in quantities as little as 25 books. Instantpublisher's unique transfer software allows individuals to submit their books from any manuscript layout software they use. Instantpublisher will then publish a book in trade quality from 25 to 5,000 copies in less than 7-10 working days depending on options.

http://gotprint.com/
GotPrint.com is an inexpensive printer for color printing.
http://usaprintingtrade.com/
Looking for an online printing company that will deliver your order on time? USA Printing Trade has print services including banner printing, poster printing, flyer printing, and brochure printing.
Revolution Print Store is cheap booklet printing company and also provides variety of other services for custom printing needs. Using the excellent printing technologies to the finest paper to produce the excellent results for customer's satisfaction
Los Angeles Printing
http://www.sedasprinting.com/

Sedas Printing is one of the fastest turnaround speeds in the Los Angeles printing services industry. Provide the highest quality posters, banners, business cards, catalogs, stickers and flyers guaranteed at affordable price in whole Los Angeles.

Printer Cartridges - Find useful information and resources to buy cheap printer ink cartridges and toners online.
Postcard Marketing - Custom postcard marketing strategies from graphic design to the mail for any business. Contact us today for more information on how we can help build your brand.
---
Accountants that specialize in the Rent to Own industry
Whitsell & Company, P.C.
Certified Public Accountants
1275 East Road to Six Flags
Arlington, TX 76011
Phone: (817) 461-0041
Phone: (972) 661-3636
Fax: (817) 795-0025
info@WhitsellAndCompany.com
http://www.whitsellandcompany.com
Daniel Whitsell
President
DWhitsell@WhitsellAndCompany.com
CPA Specializing in Shed
Rent to Own
Jonathan Stiles, CPA
PO Box 965
Morehead, KY 40351
Tel: 606-784-5642
jcstiles@stilescpa.com
---
Rent to Own Training

http://www.rtotrainer.com/ Office: 417-942-4263
Jay B. Roberts and Associates, LLC provides a unique service to the RTO Industry and to RTO Professionals. There are 3 different services I provide.
I consult to Owners and Executive staff to analyze existing processes of the Company including Business Plan, Vision and Mission Statements, Policy and Procedures, Safety Manuals, existing training top to bottom, Job Descriptions and Pricing etc. to determine what changes could be made to increase top line revenue and bottom line profit.
Secondly, I provide conceptual and tactical training (On-Site) to RTO Professionals in the areas of Sales, Collections, Operations, Motivation, Management and Leadership.
http://www.rtotrainer.com/rto-training-to-go-program/
Finally after a RTO Professional has been through my training and has a complete understanding of the concepts and tactics required to grow their businesses and improve their lives, I offer a Mentoring Program to assure they are focused and on track to accomplish their goals.
http://www.rtotrainer.com/the-coach/
Additional Links:
http://www.rtotrainer.com/blog/
http://www.rtotrainer.com/about-jay/
http://www.rtotrainer.com/rto-success-system/
---
VPN Software

K-Secure VPN™ is a revolutionary network security solution that encrypts and compresses network traffic. With the VPN Server installed on computer A (possibly located in your main office) and VPN Client running on computer B at anywhere across the world - that is, anywhere with Internet access - it guarantees all specified network connections between A and B are encrypted and thus free of the risk of being eavesdropped.
---
Web Design
Web Designer Illinois - Jake Can Do in Illinois has a team of experienced web designers.
---
Free Online Backup Storage
Microsoft Live SkyDrive: http://skydrive.live.com. They offer 5GB of free online secure storage.
Dropbox: Dropbox offers 2GB free storage and has more space available for a monthly fee. Click here to sign up for free.
---
Computer / Printer Repair
Printer Repair - Barrister Provides in class computer and printer repair services by certified printer and pc technicians.
---
Other Rent to Own Resources
Rent to own homes - Rent to own home listings. Your search is over.
Lease Purchase - Find tenant buyers nationwide for your vacant lease purchase properties.
Rent to own homes - Tell us what you want. Owners compete for your business.
---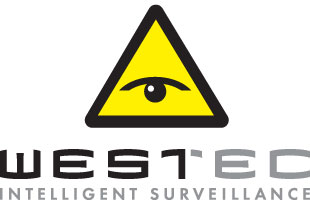 See your business clearly
With the latest intelligent video surveillance technology.

We pioneered the concept of interactive security that uses two-way audio and CCTV cameras to monitor and secure employees, customers and premises. Our customers achieved significant successes with these systems including reduced employee turnover, increased safety for customers and employees, better cash management and inventory control, and overall positive bottom-line impact.

Westec's monitoring center is at the heart of Westec's digital surveillance services and currently watches over 4,000 locations across the US. Located in West Des Moines, Iowa, it operates on a 24-hour, 365-day basis and is staffed with highly trained Intervention Specialists. It is designed to manage a high volume of inbound and outbound connections and uses the latest communication technologies to ensure video and audio is received at the maximum transfer speed. When an alarm is activated, video images, sound and pertinent site information are transmitted in real-time directly to specialists in the command center who are available to assist 24 hours a day.
Since Westec began serving customers more than 12 years ago, the company has processed millions of interactive responses and has resolved nearly 98 percent of all alarms without dispatching police.
Learn more at www.westec.net
Contact: Steve Gatt
Phone: 404-395-6566
Fax: 866-680-3565
Address:
5680 Oakbrook Pkwy
Norcross, GA 30093
---
Business Loans
Business Loans
First Funds Capital provides small business loans (merchant loans) of up to $1,000,000. Access to cash in as few as 72 hours - best of all there's no application fees.
URL: http://www.MerchantLoans.com/
---
RTO Pro is listed on C/Nets Download.com.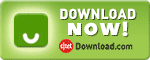 ---

---
If you would like to have your contact information added here send an e-mail request with contact information and information about your products / services to links@rtopro.com.


RTO Pro is Point of Sale software for Rent-To-Own, Rental, Retail and Cash Advance / Check Cashing. Prices starting at only $899.00 or Lease for $75.00 a month!!! Click Here for a FREE Demo and More information.
Like to put the banner above on your website? Just copy and paste the text in the box below to your Web page's HTML code:
Non banner link info is below:
TITLE: RTO Pro Software
URL: http://www.rtopro.com/
DESCRIPTION: RTO Pro is Point of Sale software for Rent-To-Own, Rental, Retail and Cash Advance / Check Cashing. Prices starting at only $899.00 or Lease for $75.00 a month!!! Free Demo Available.
<![if !supportLineBreakNewLine]>
<![endif]>